Safety Rules
Anyone flying and/or using the Chatfield Aerodrome must abide by the Colorado State Parks Rules and Regulations and the Field Safety Operations Guideline of the Jefco Aeromod'lers Club.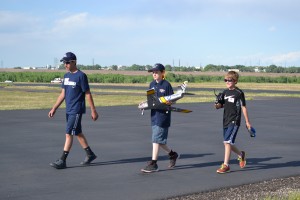 Flight Training & Instruction
The Jefco Aeromod'lers provides free flight instruction training to anyone who would like to learn how to fly R/C fixed wing aircraft. Club training instructors are available to assist you in learning how to fly quickly and safely. They can advise and make recommendations regarding RC equipment and aircraft to suit your needs, interests and skill levels. We highly recommend that all beginners have flight instruction training from one of our club instructors.
For aircraft flight instruction and information, please fill out the information below and a flight instructor will follow up with you via email.
Please note that our agreement with the state park requires all pilots be an AMA member; however a non- AMA person may fly with a club member up to 5 different times as a registered guest including flight training. More info on AMA membership can be found at http://www.modelaircraft.org/.